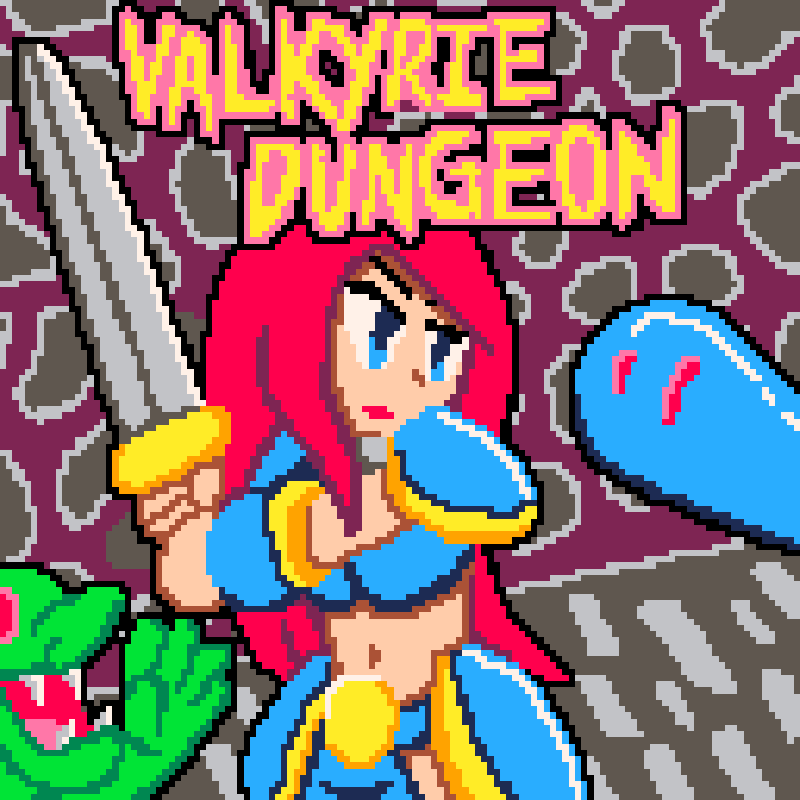 Valkyrie Dungeon Mini
Dungeon-crawling Roguelike game submitted for LOWREZJAM 2019.
Controls:
Directional Buttons / WASD - Move/Action
*Added Updated Android Version
Items/Equipment/Stats slightly different from Jam Version
Android Version not in 64x64 resolution.
Download
Click download now to get access to the following files:
ValkyrieDungeon.apk
25 MB
ValkyrieDungeonMini_Windows64_0.1.1.zip
11 MB
ValkyrieDungeonMini_MacOS_0.1.1.zip
14 MB
ValkyrieDungeonMini_Linux32_0.1.1.zip
13 MB
ValkyrieDungeonMini_Linux64_0.1.1.zip
13 MB
ValkyrieDungeonMini_HTML_LOWREZJAM.zip
4 MB
ValkyrieDungeonMini_Windows64LOWREZJAM.zip
11 MB
ValkyrieDungeonMini_MacOS_LOWREZJAM.zip
14 MB
ValkyrieDungeonMini_Linux64_LOWREZJAM.zip
13 MB
ValkyrieDungeonMini_Linux32_LOWREZJAM.zip
13 MB
Comments
Log in with itch.io to leave a comment.
Fun game thanks for sharing!
Great game. What engine did you make it with
Really nice game! I really liked the style of the game, would've loved some epic retro background music as I ventured through the dungeons. Overall a very fun and sometimes challenging game :D
I don't know if you've heard of Game Development World Championship before (gdwc2019) but it's a competition for indie game developers where they can submit their games and it's free! It's great if you want some more visibility for the game and it only takes a couple of minutes to join :)

Thanks. Yeah, music is my weakest link since I don't know nor how to use any 8-bit music composing app on Linux and not a music composing person in general, I do the art and programming by myself though.

Why this game needs an 64 bit Windows?
When exporting the game into executable. The Engine sets whether it's 32 or 64 bit. I know most who use Windows has 64-bit by default, I just added for uniformity with the other executables.