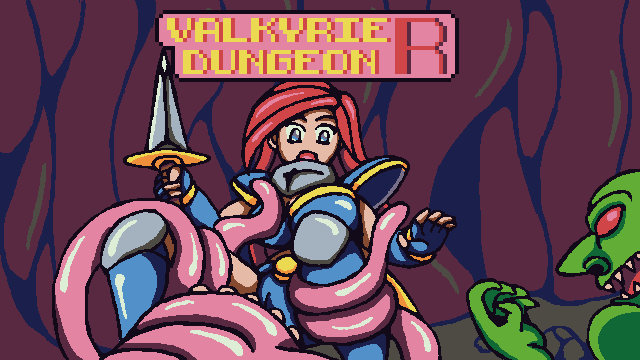 Valkyrie Dungeon R (Ryona)
CG Gallery and Music Added
---
Finally added Music and Gallery to the game. It took me quite a long time to update but managed to finally put it up. Adding music to the game took the most time since I self-studied in making chiptune/8-bit music. I still have a long way to go in music composition. I added the gallery once I have decided which music pieces that I have made will be added to the game.

I'm planning to make a new game project before expanding upon this game further. I still have other monsters to add.
Hope you play more of my games in the future.
GeloKaiser, developer
Files
ValkyrieDungeonR_0.1.2_MacOS.zip
15 MB
Jan 21, 2020
ValkyrieDungeonR_0.1.2_Linux64.zip
15 MB
Jan 21, 2020
ValkyrieDungeonR_0.1.2_Linux32.zip
14 MB
Jan 21, 2020
ValkyrieDungeonR_0.1.2_Windows.zip
13 MB
Jan 21, 2020
Get Valkyrie Dungeon R (Ryona)