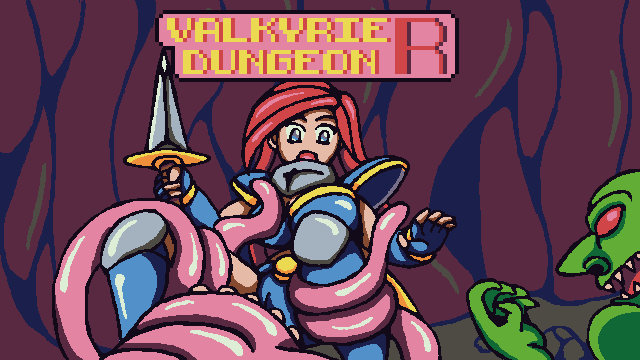 Valkyrie Dungeon R (Ryona)
Valkyrie Dungeon R Early Access Release
---
Early Access of Valkyrie Dungeon R. A Ryona (NSFW/R-18) version of Valkyrie Dungeon Mini. This game features an updated player status display and 3 selectable characters with each her own defeat/clear CG.
Features in current development:
Music - I've been trying to study chip tune music composition but having a hard time.
Gallery - Creating a gallery for the defeat/clear CGs of the characters.
Future features:
Multiple CGs: The CG that displays changes depending on how much you've defeated / cleared the game.
More enemy types.
Files
ValkyrieDungeonR_0.1.1_MacOS.zip
14 MB
Sep 27, 2019
ValkyrieDungeonR_0.1.1_Linux32.zip
13 MB
Sep 27, 2019
ValkyrieDungeonR_0.1.1_Linux64.zip
13 MB
Sep 27, 2019
ValkyrieDungeonR_0.1.1_Windows.zip
11 MB
Sep 27, 2019
Get Valkyrie Dungeon R (Ryona)