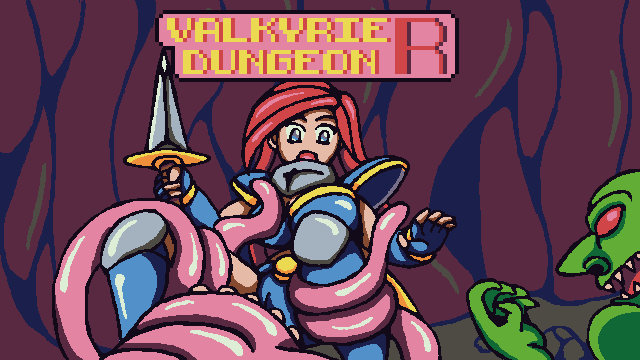 Valkyrie Dungeon R (Ryona)
Ver 1.3 - Graphics Overhaul
---
A new update has been implemented which changes the sprites/CG images of the game. Much of my pixel artwork has changed and this update reflects that. I've been through some burnout during the first half of the year so I started quite late and progressed slowly.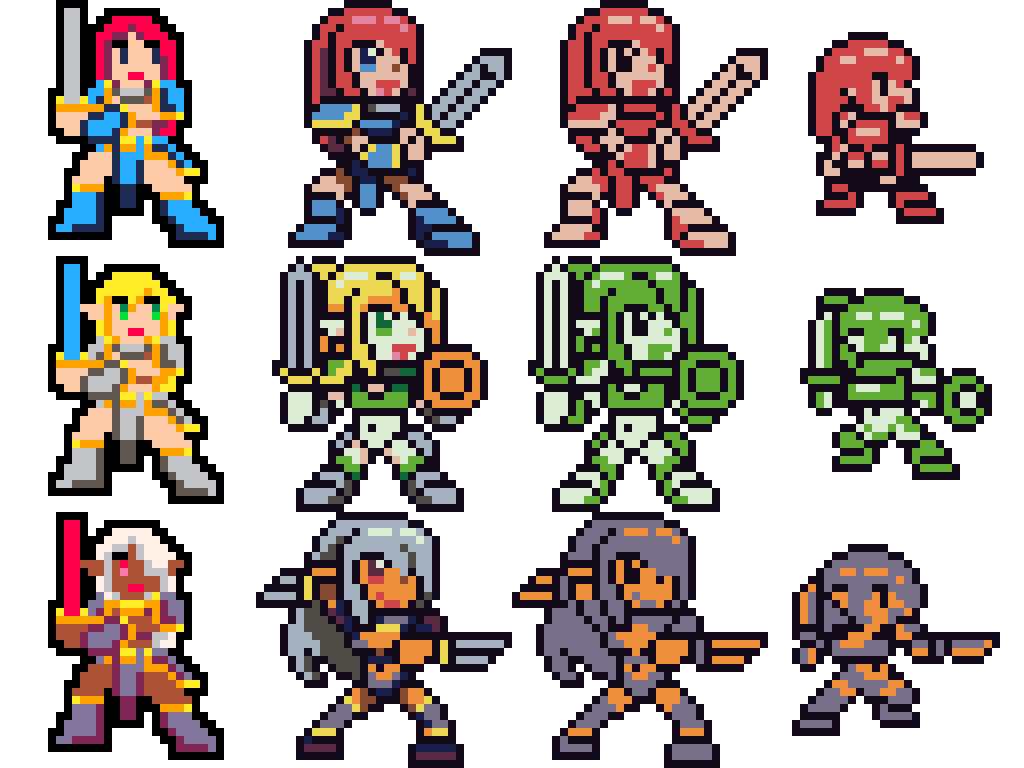 Character Sprite Progression
I've made some small changes to the game mechanic: The number of turns before enemies move and separating bonus attack/defense from scrolls from the attack and defense from equipment.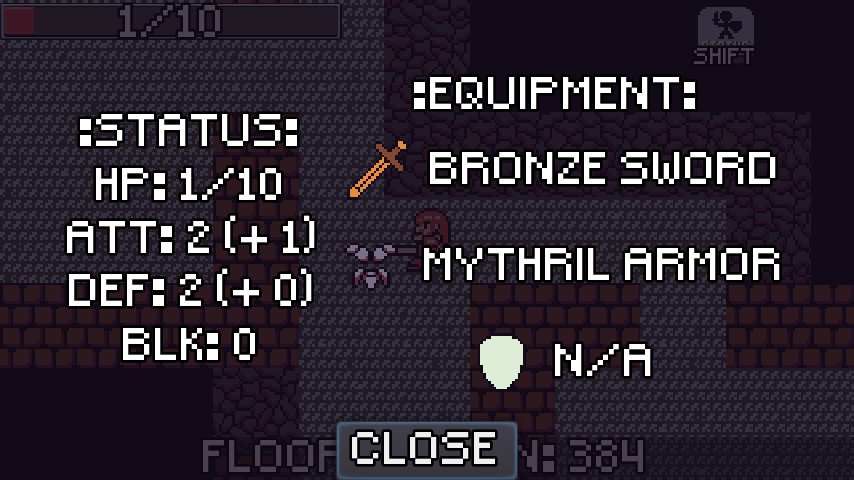 Bonus Attack and Defense from Scrolls are now separate.
I've added two new enemies: Succubus and Gargoyle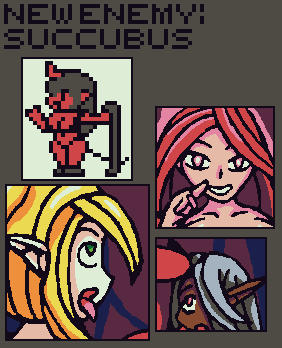 Files
ValkyrieDungeonR_1.3_Linux32.zip
16 MB
Dec 08, 2021
ValkyrieDungeonR_1.3_Linux64.zip
16 MB
Dec 08, 2021
ValkyrieDungeonR_1.3_Windows.zip
15 MB
Dec 08, 2021
ValkyrieDungeonR_1.3_MacOS.zip
29 MB
Dec 08, 2021
ValkyrieDungeonR_OldVersions.zip
97 MB
Dec 08, 2021
Get Valkyrie Dungeon R (Ryona)